Welcome to Little Red School House
Is your child starting to get to the age where they're ready to explore? Do you need a reliable daycare service to take care of your child now that you're going back to work? Look no further than Little Red School House in Gretna, NE.
"At Little Red School House, your child will find friendly faces and caring hearts in an environment that helps them learn and grow every day."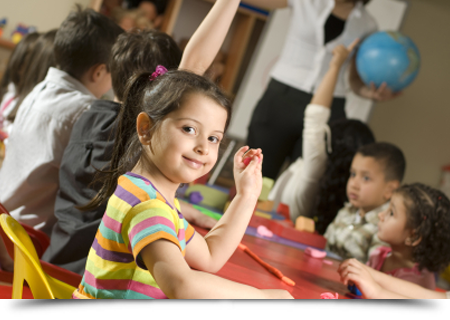 Locally owned, we are a licensed daycare center, ready to help your child grow and learn to explore the world. We excel at infant, toddler and pre-school childcare. Our trained staff works with each of our students to help them turn into the confident, ready-to-learn students we know they can be. We work with parents in need of both full-time and part-time childcare, preschool and pre-K. We also offer drop in on a case-by-case basis.
Plenty of Room to Play!
We have an indoor gym for rainy days and more than 4,000 square feet of outdoor playground area available for all children to play. Our outside playground areas are separated by age group and we are currently creating a new natural playground !!!
Call Your Childcare Destination
We are the destination for all your childcare needs. Call Little Red School House today.